Space Camp has just launched a much needed makeover to spacecamp.com!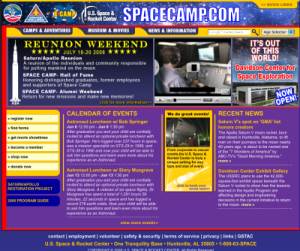 Overall, I think it looks like a nice effort!
If nothing else, it's certainly an improvement over the previous site as I'm sure we can all agree that it had gotten a bit cluttered and disorganized.
And so well done!
If you happen to come across any problems on the new site (misspellings, bad links, etc.), feel free to post them here on the Habforum and help Space Camp out!