AC Mach III 12-Day 2010 Registration is OPEN!
on
October 27th, 2009
at
8:55 pm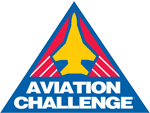 Call 1-800-63-SPACE quick, folks!
This past Summer's 2009 Mach III AC 12 day sold out very fast in 2008 when registration opened.
Better call and get registered soon!
Obviously, you have to be an AC alumnus to register.
Update: SOLD OUT!