After showings in Houston, Grand Rapids, MI, and Los Angeles, the Smile as Big as the Moon premiere train made another successful stop in Huntsville last night.  And, oh, what a night!
They rolled out the red carpet, and Huntsville showed up!  The event was a fine, fancy evening.  Attendess to the premiere could have their picture taken, and those involved in the film were good enough to give interviews.  Here is a photo of Scott Goudy being interviewed.  Scott was played in the movie by actor Logan Huffman.  Logan was also at the Huntsville premiere.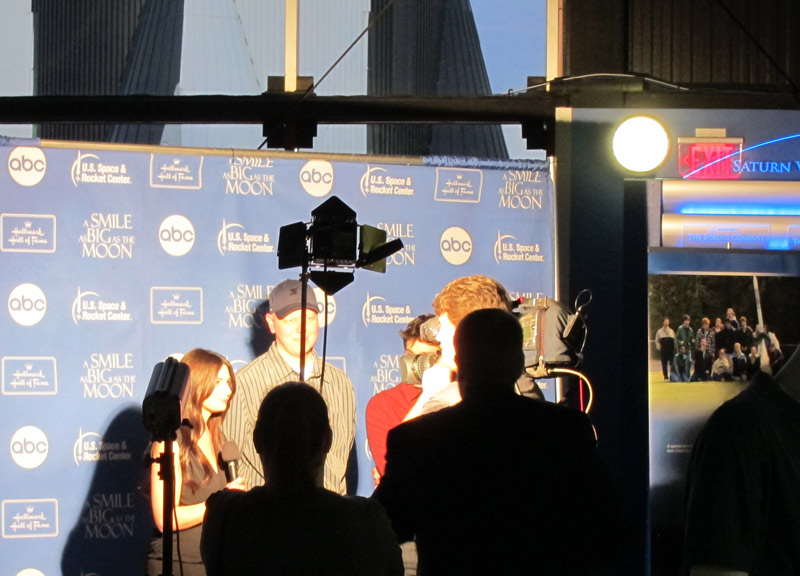 As guests mingled and munched on hors d'oeuvres, costumes and materials from the movie were on display.  Here is Louise Linton's counselor costume (for shame that they didn't use the old, circa 80's blue shorts in the movie), and an outfit for actress Cynthia Watros who played Dr. Deborah Barnhart in the film.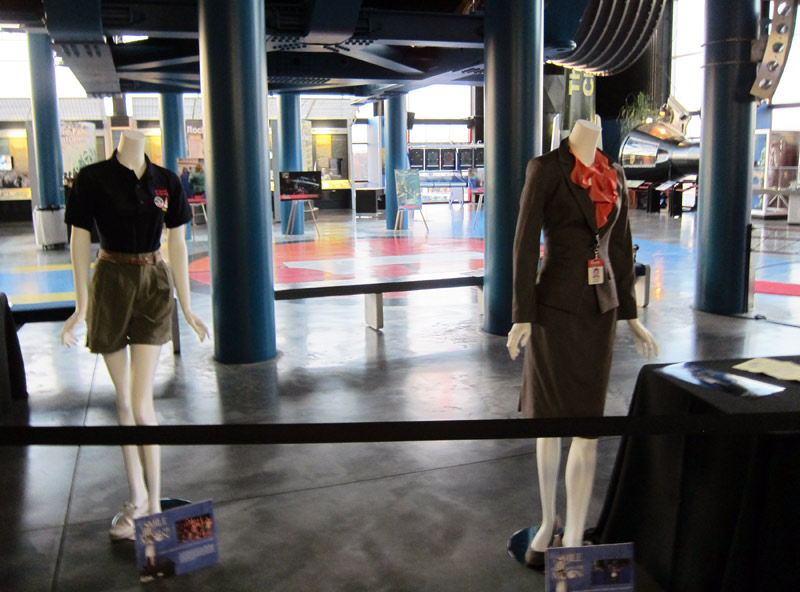 As everyone filed into their seats, highlights from LA premiere played on the screen.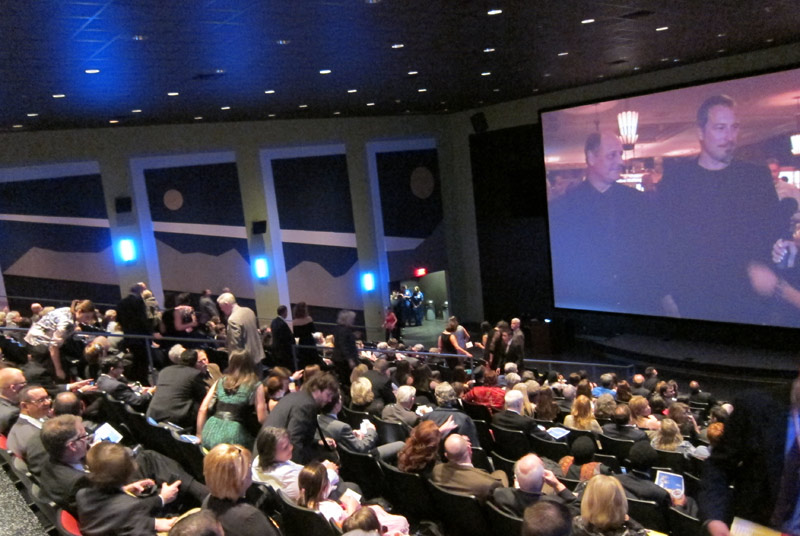 After the credits rolled and the standing ovation ran its course, some involved in the film took to the stage to discuss the movie and story.
It really was a wonderful night.  Even better, it came with a cherry on top!  Those attending got to take home a swag bag filled with a copy of the recently reissued A Smile as Big as the Moon book, signed by author Mike Kersjes, a small poster promoting the movie, and a copy of the movie itself ahead of its scheduled broadcast tonight!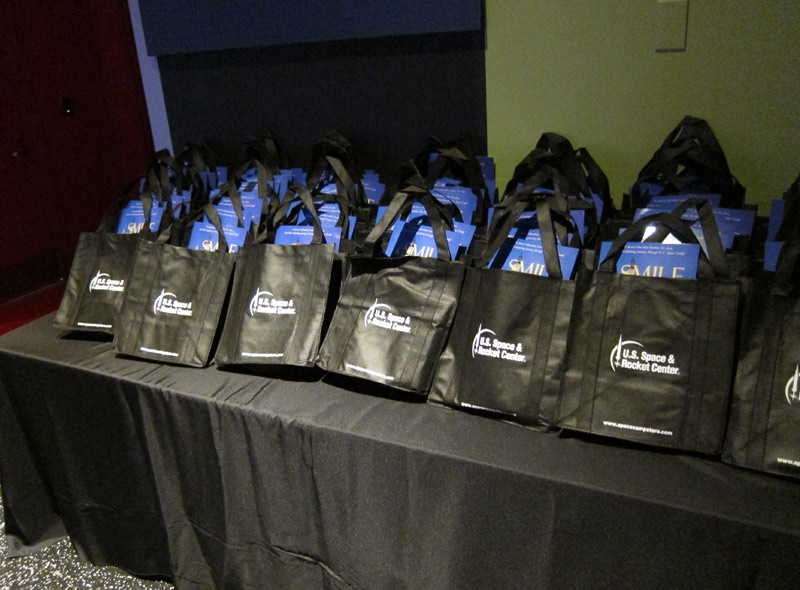 You can also check out The Huntsville Times for their take on the night, along with more photos from the event!