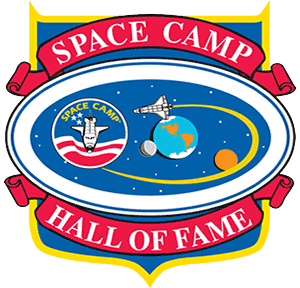 Nominations for the sixth annual Space Camp Hall of Fame Induction Ceremony are due in one week!
If you have someone in mind, or think you might have someone in mind, head on over to the Space Camp Hall of Fame website.
On the site, you can read up on what criteria are considered when choosing Hall of Fame members.  If you know someone you just know deserves to be recognized you can nominate them!
This is going to be a fantastic ceremony.
We are in the midst of Space Camp's 30th year of operation.  This year's entries will be inducted on a truly auspicious evening.
The official 30th Anniversary weekend takes place June 14-16.  The induction ceremony shall be held on Friday, June 15, 2012.  There are many individuals at Space Camp hard at work to make the weekend a very memorable one, befitting of 30 years of training the planet's astronauts, scientists, engineers, and teachers.