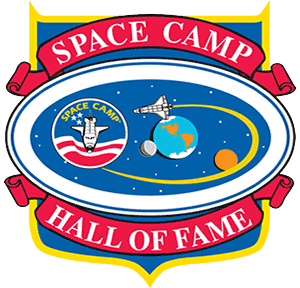 The 2013 Space Camp Hall of Fame inductees have been chosen, but their induction date might be up in the air.
While the 2013 Space Camp Hall of Fame Induction Ceremony had been scheduled for July 19, that date might have slipped to an as yet unknown future date.
There may have been some availability issues with one or more of the inductees this year.  If this is indeed the case, Space Camp, in an effort to have all parties involved present at the ceremony, may choose an alternate date.
This has yet to be finalized, but with July 19 coming up fast, there isn't much time left!
Credence to this rumor is supported further by the disappearance of the ceremony from the Space Camp Events Calendar.  And tickets to the event are not currently for sale.
The Space Exploration Celebration remains on track for July 18.