Tomorrow, 192 kids from countries all over the world will graduate from their SCIVIS 2013 program.
SCIVIS, or Space Camp for Interested Visually Impaired Students, has been going strong for 24 years now thanks to Space Camp Hall of Fame inductees Dan Oates and Jim Allen, along with many other volunteers, fund raisers, chaperones, and others!  Next year will mark the big quarter-century anniversary for SciVis!
I had the good fortune to be at Space Camp yesterday evening along with Space Camp Hall of Fame inductees Penny Pettigrew and David Hnyda.  We were able to see some of the missions in progress.  Jim showed us one of the braille panels installed in the space station: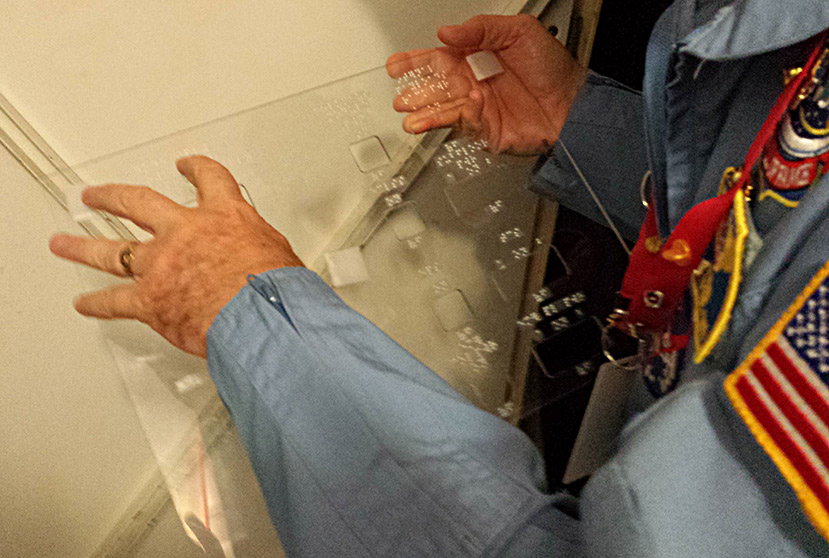 And there are other tools for the kids to use as well.  Even Binary Star, the software that runs Space Camp's Space Shuttle simulators, has been modified to enable text-to-speech into the trainees' headsets, along with providing zoomed in views of the screen for the partially sighted children.
Even the mission scripts are in braille: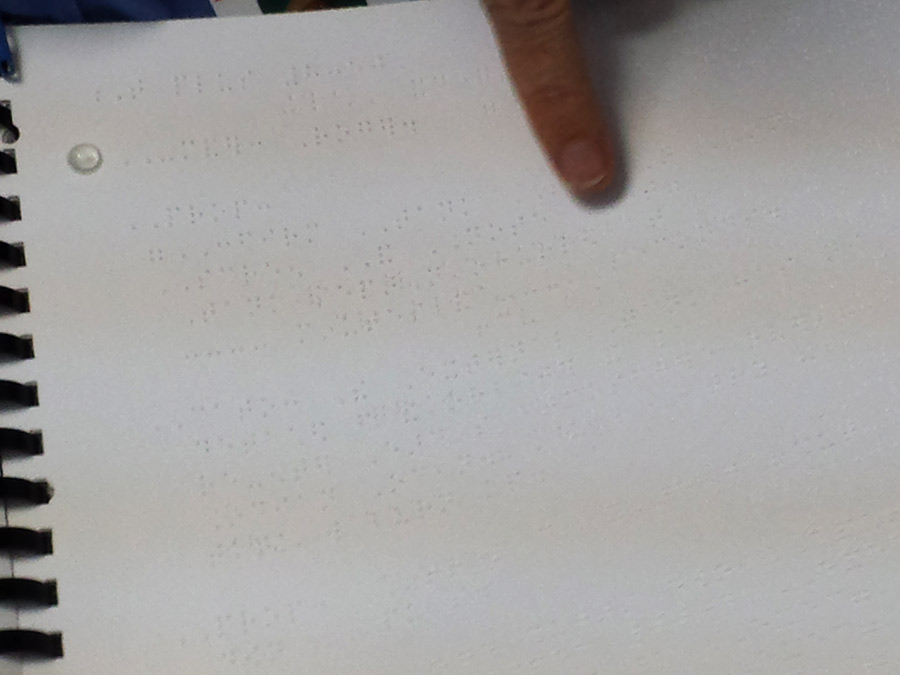 Yesterday evening was also a special SCIVIS night, as it was the night of the annual auction.  Teachers and chaperones from the various schools and countries all bring in items for a silent auction and other teachers, chaperones, and Space Camp staff can bid on the items.  Those who contribute an item to the auction are then put into a hat to win a scholarship to attend SCIVIS within two years after winning the scholarship.
Last night, enough money was raised for five SCIVIS scholarships.  This was a record!
More information can be found on the SCIVIS website, and more photos from this year's SCIVIS can be found at the SCIVIS 2013 photo site!
SCIVIS really is a terrific program.  Ask any counselor that's been around for a while for favorite Space Camp memories, and SCIVIS is quite likely to come up several times.  It's a very special program and all those involved should be immensely proud of what their efforts must mean to the very lucky kids who get to experience it!
Jim Allen with the SCIVIS Texas team and their SCIVIS Texas 20th Anniversary T-Shirts: