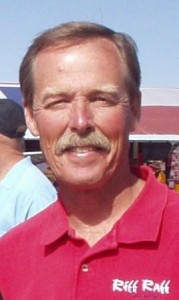 A few lucky campers are going to get to train like an Astronaut by an Astronaut!
No, it's not Andie or Zach Bergstrom, it's better!
With five Space Shuttle missions under his belt, a Space Camp Hall of Fame induction, time as a Southwest pilot, Naval Aviator, and former Cheif Astronaut,  Robert "Hoot" Gibson is about to add another job to his resume: Space Camp Counselor.
Registration for Hoot's October Adult ASA session clocks in at $1649, plus the requisite let's-make-the-camp-look-cheaper-and-then-add-$50 registration fee.  The price seems like a bargain to many, as registration appeared to have filled up today, though the system is now again spots available, as of this posting.  Whether there was just a glitch or they opened up another team (Hoot is really going to be ambitious if he's pulling team doubles) is unclear.  Regardless, if you're interested, you would be wise to sign up sooner rather than later.
To attend this rare Adult ASA session with Space Camp's many fine-but-alas-not-astronaut counselors, tuition clocks in at a mere $1299.
This is the very first time in quite some time that the full Advanced Space Academy program has been offered to adults, so seize the opportunity!
Registration can start by heading over to spacecamp.com.