Marshall Space Flight Center sent out an invite to its employees stating,
Marshall team members are invited to join ABC news for a special LIVE broadcast at the U.S. Space & Rocket Center Thursday, Sept. 17, from 5:00-8:00 a.m. Participants must arrive no later than 5:00 a.m. and wear red shirts. ABC news is looking for a large crowd to be on TV in their audience. Parking will be provided near the entrance of the museum.
This broadcast will highlight Marshall Center's contributions to human spaceflight.
And Space Camp just sent the following message: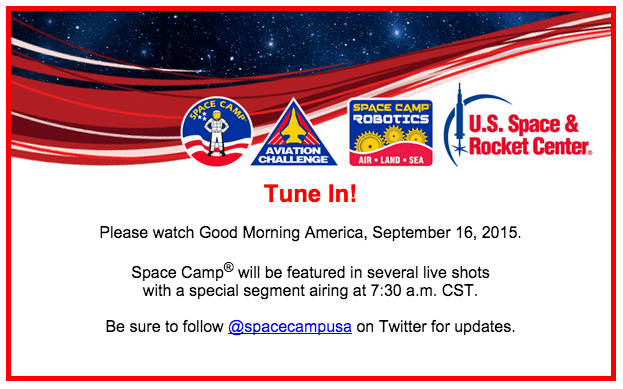 There you have it!  Tune in tomorrow morning at 7:30am CDT to your local ABC affiliate!