Today marks Mike Flachbart's final day as an employee at the U.S. Space & Rocket Center / Space Camp.
He retires after 29 years in its service, from a Space Camp counselor all the way up to Vice President of Global Operations.
Mike sure has seen it all!
He even oversaw at least one of my graduation ceremonies when I went through Space Academy Level I in August of 1995!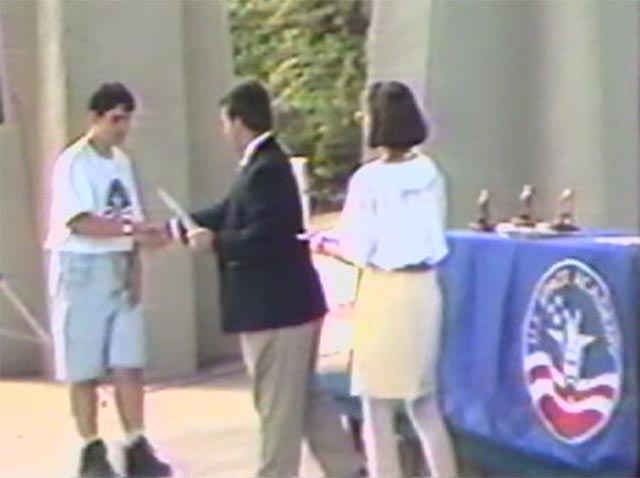 Despite Space Camp's general tendency to obliterate @SpaceCamp twitter accounts upon an employee's departure, that hasn't happened to Mike's account, @SpaceCampBoss (yet)!  You can continue to follow him there (possibly) to find out where the retirement road takes him!
Happy trails, Mike!