I'm behind on this by a few weeks, granted.
The U.S. Space & Rocket Center announced the class for the 2017 Space Camp Hall of Fame and it is a special one!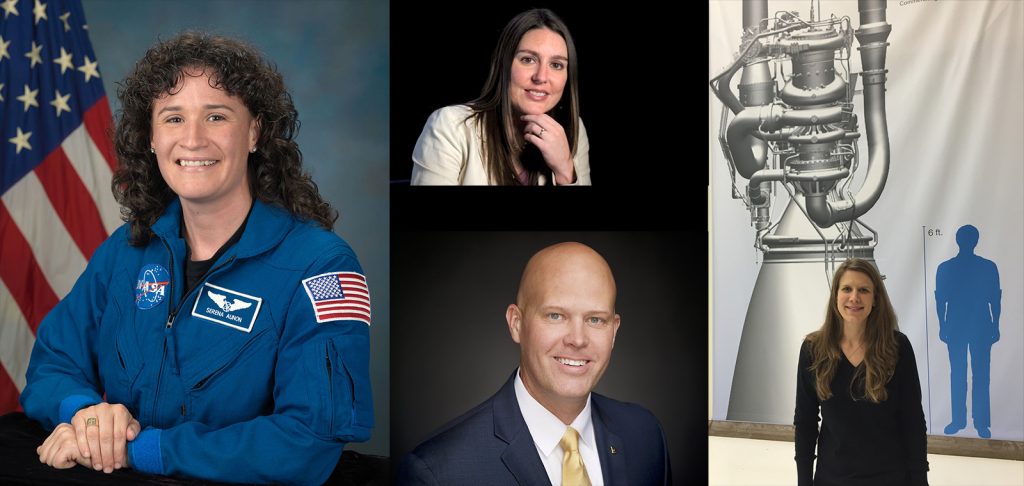 First up, NASA Astronaut Dr. Serena Aũnón-Chancellor shall be inducted. Serena is the fourth Space Camp alumna Astronaut to receive this honor.  She is currently training for an upcoming mission to the International Space Station!
Dr. Jennifer Heldmann is a Research Science at NASA's Ames Research Center.  She earned a Ph.D. in Planetary Science at the University of Colorado Boulder.
Marine Maj. John Hecker has the right stuff!  He's the pilot of "Fat Albert," the Blue Angels' C-130!
Dr. Michelle K. Christensen is a former Space Camper and counselor.  Before earning a Ph.D. from Penn State University, she spent some time at NASA's Marshall Space Flight Center, and she currently works at Blue Origin.
Want to see these fine folks inducted in person?  Get your tickets for the 2017 Space Camp Summerfest!
And read about the event and more in the Spring Edition of the Space Camp Alumni Association's newsletter.