SpaceX just released the names of the crew for their Inspriation4 mission which they are calling "the world's first all-civilian mission."
Amongst the four members is former Space Camp Florida counselor Chris Sembroski!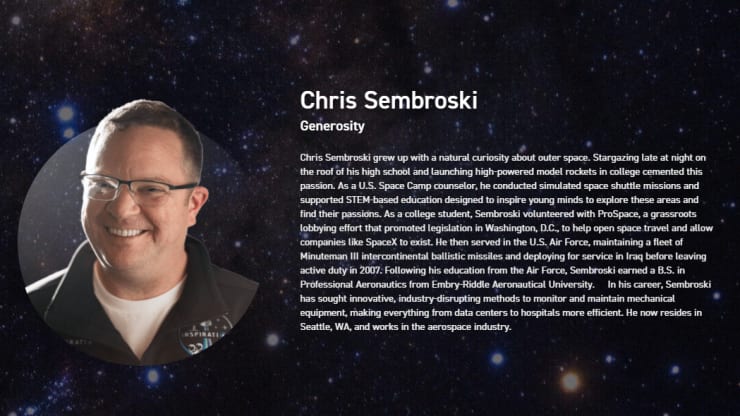 Chris is a former Air Force missileer and current employee of Lockheed Martin.
He will be joined by three other civilians later this year for their flight!
Congratulations, Chris! It's always wonderful to see Space Camp alumni make good!