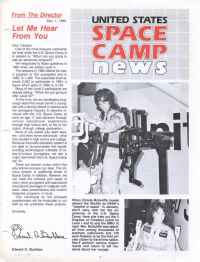 I've made an update to the HabFiles section.
I do believe it's the oldest thing I've ever seen from Space Camp! Be sure to savor every page!
And this one is a special one.
It has Christa McAuliffe at Space Camp as well as an article announcing the Space Camp movie. Those were surely much more innocent times.