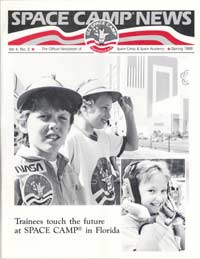 Twice in one week?!
Well, what can I say, I've made some recent additions to my collection of Space Camp memorabilia and I wanted to share. I'm nice like that!
This is another Space Camp News from Spring of 1988. It's almost solely dedicated to the opening of the now defunct Space Camp Florida.
It's a neat read, even if it is sad given that the Florida Space Camp is no more.