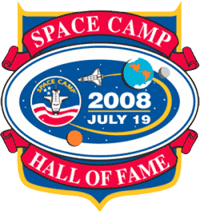 Nominations for the 2008 Space Camp Hall of Fame Induction Ceremony are due on April 13, 2008!
You can nominate whomever you feel best meets the criteria as outlined on the Hall of Fame Nomination Criteria page.
From there you can also submit the nomination.
Last year's inductees can be seen here.
Remember, April 13 is the last day to submit nominations!