A display with pieces of Columbia was set up a few days ago in the lobby of the building I work in.
It's quite sobering to stand so close to remnants of such a tragedy. And yet it provides a very sobering reminder and memorial.
I thought it right to share with all of you.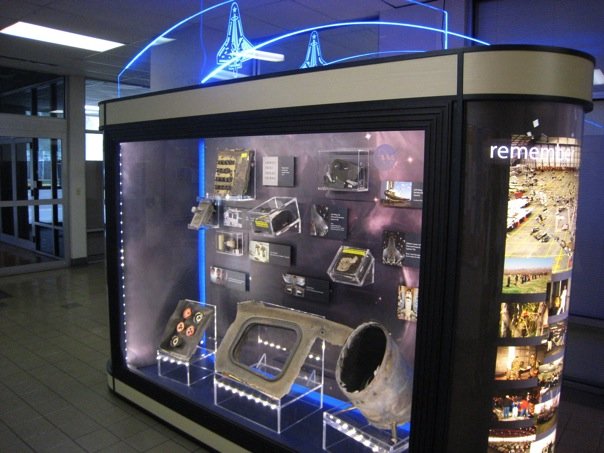 Photo collage of reconstruction after the accident: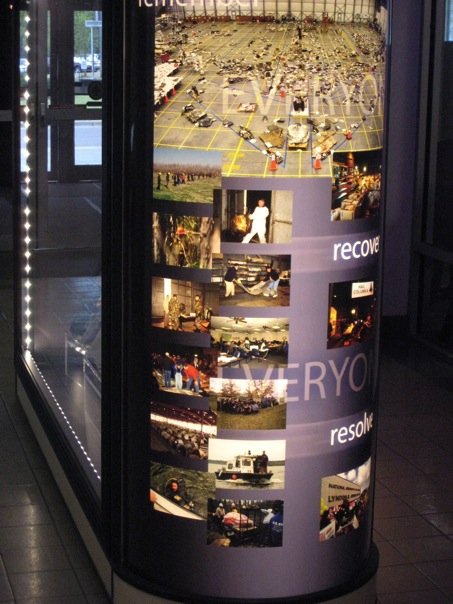 The text reads, "Everyone that touches a mission, on every level, is responsible for what it represents and the lives that are involved."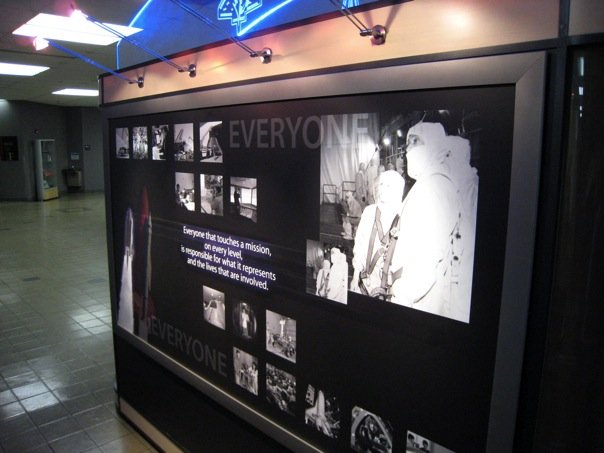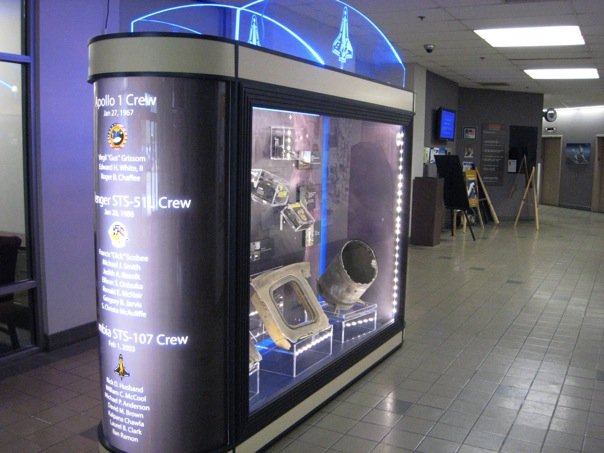 Flight Deck Overhead Switch Panel O17: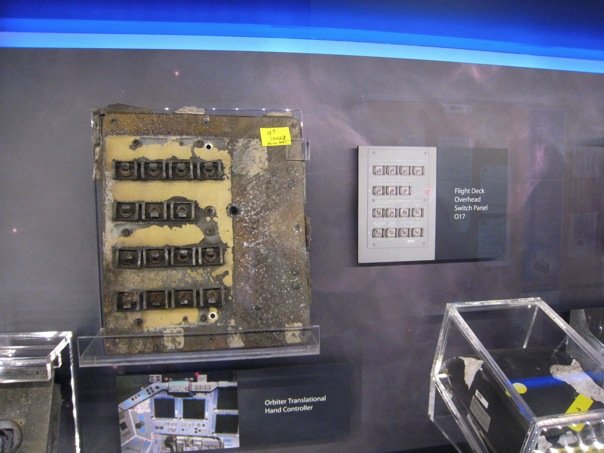 Flight Deck Port Aft Bulkhead Window: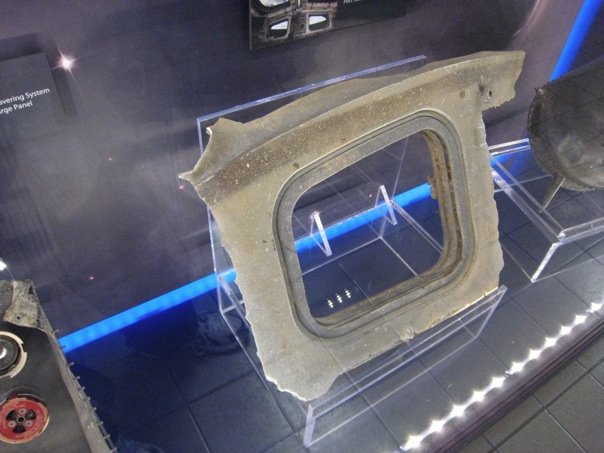 Orbiter Translational Hand Controller: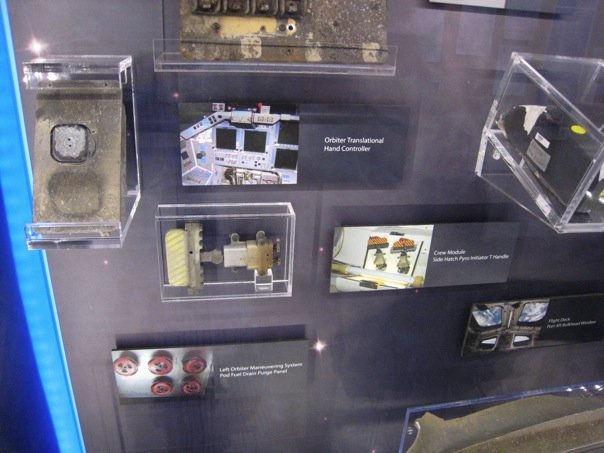 Forward Reaction Control System Thruster: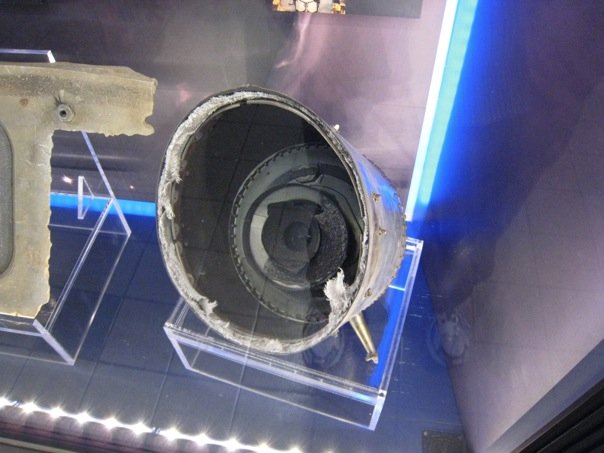 Left RCC Panel 8: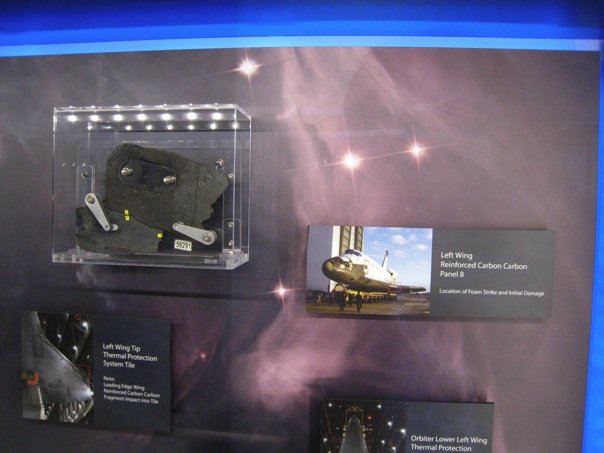 Left Hand Wing Tip with RCC Embedded: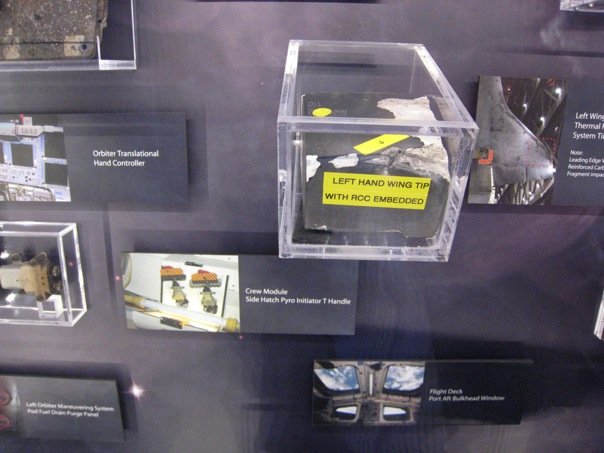 Left Orbiter Maneuvering System Pod Fuel Drain Purge Panel: