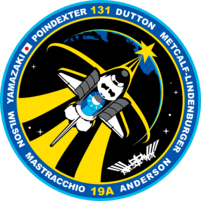 With the successful launch of STS-131 this fine morning, Dottie Metcalf-Lindenburger became the first Space Camp alumnus to reach orbit!
Despite a minor setback with the mission plan, the crew of STS-131 is sure to have a successful mission.
And then there will only be three.
Several of Space Camp's staff were on hand in Florida this morning to witness firsthand this proud day in Space Camp's illustrious history.
If you missed their live Tweets, be sure to visit the official Space Camp Twitter feed for photos and merriment from the Cape!
Space Camp has also issued an official press release celebrating Dottie's historic space shot!