Some very lucky Space Camp trainees were able to go to Marshall Space Flight Center today to sit in on the STS-131 crew visit!
Commander Alan Poindexter, Pilot James Dutton, Mission Specialist 1 Richard Mastracchio, and Mission Specialist 3 Stephanie Wilson were kind enough to spend some time with some of the trainees from Space Camp this week as well as some very enthusiastic NASA-folk!   Unfortunately, STS-131 crew member, Space Camp alumnus, and Hall of Fame member, Dottie Metcalf-Lindenburger could not make the trip.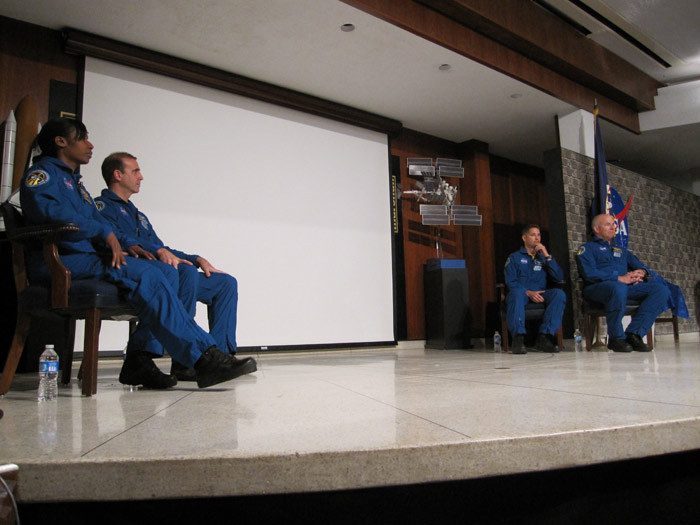 A few of the Space Camp for Educator counselors snuck over to MSFC as well, including Space Camp Hall of Fame member, Dan Oates.
The crew brought along a highlight reel of their mission and took questions and, after the show was over, they were kind enough to stick around and sign autographs!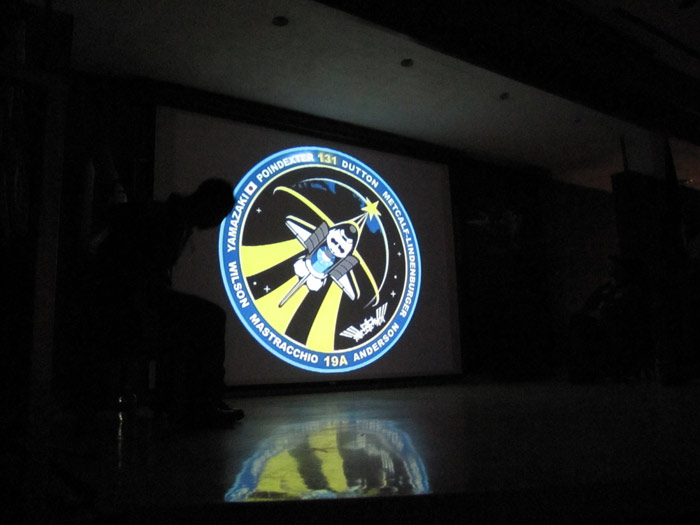 Also noteworthy was the Q&A session that was held, especially when the astronauts were asked about the impending retirement of the Space Shuttle fleet: