In less than two hours, the 2010 Space Camp Hall of Fame Induction Ceremony will commence!
If you're in the area, get ready and get dressed NOW!
In my opinion, every HoF event has been better than the last, and many have worked hard to ensure that this year will be the best yet!
Max-Q did their sound check this afternoon. Hoot Gibson brought his own guitar down along with an amp that was given to him by a member of the Eagles!
Dottie Metcalf-Lindenburger, making her return to Space Camp, will be contributing her vocal stylings to the group!
Another great reason to go? Challenge Coins!
Space Camp Challenge Coins are being set on all of the place settings!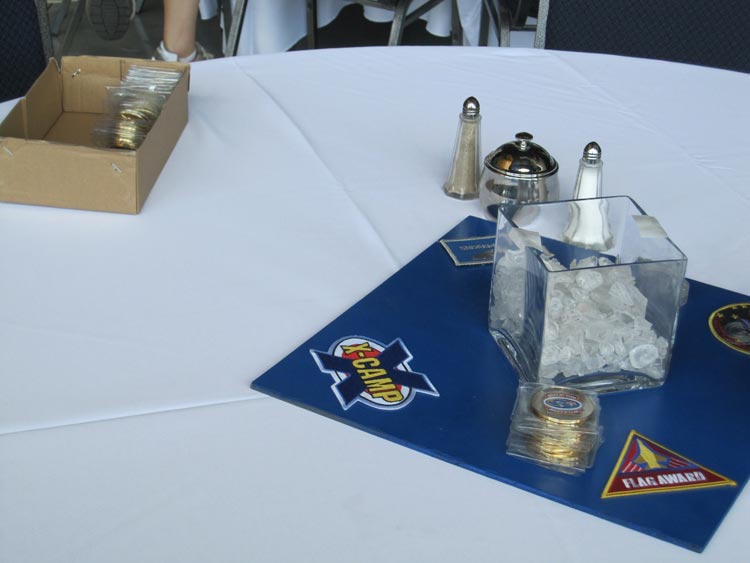 And this year's auction will have about three times as many items as last year! 44 lots in all. Here's a peek at a few of them: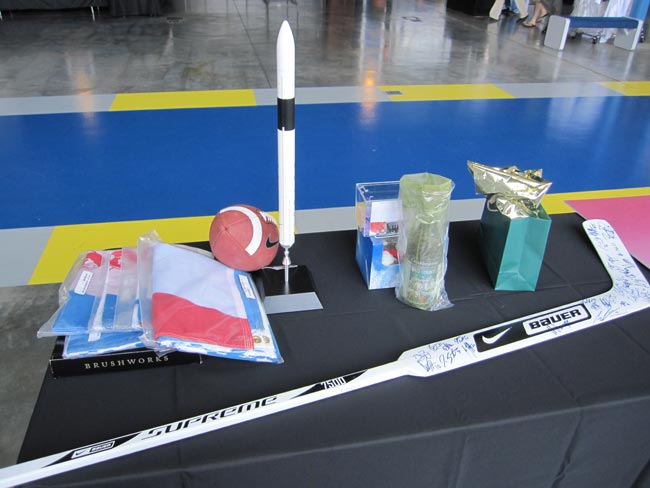 This is your last chance. Get your tickets, print out the order confirmation, and get yourself to the Davidson Center for one heck of an evening!