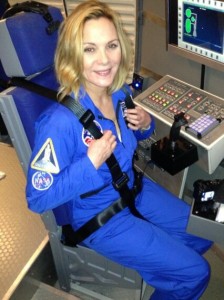 Right on.
The actress known best by women for her role on HBO's Sex and the City program, and known best by Trekkies for her role in Star Trek VI, Kim Cattrall announced on Twitter today that she's at Space Camp!
She has posted some photos to her Twitter feed, and local news station WHNT has a story on it as well.
Good times were had, no doubt!