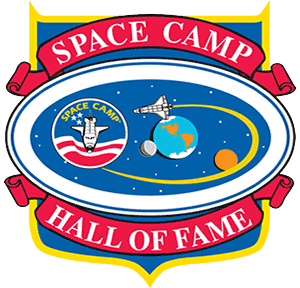 Nominations for the 2013 Space Camp Hall of Fame close in one month, on April 15, 2013!
If you have someone in mind that you think would make a terrific addition to a group that contains not only wonderful, deserving individuals, but also has me as a member as well, you can head on over to the nomination page.
That page has the criteria for the different categories of inductee, so be sure to select which one your nominee best fits.  Once you're sure, you can go directly to the nomination form and brag up your nominee.
Be sure to pay particular attention to the last field, "Share why the nominee is worthy to be inducted into the Space Camp Hall of Fame."  All the information on the form is important, but that's the one that can really make your nomination stand out in a sea of worthy candidates.
As in previous years, past nominations will be reevaluated.  But it never hurts to renominate someone.  As time goes on, the nomination form might no doubt look different than what was previously submitted.  New information, activities, etc. could make all the difference.
There's still plenty of time to put together a dynamite nomination form, but do not delay!  If only because your taxes will be due, the middle of April is going to be here right quick!