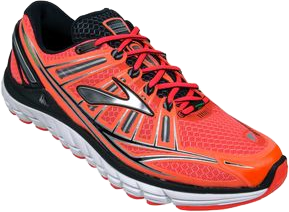 The Brooks running shoe company also has a contest going.
In a recent blog post, epically titled This One Time at Space Camp…, 
To be eligible to receive a trip for two to Space Camp, "All you have to do is snap a picture of the Transcends and share it on Instagram. Tag it with #runtranscend and mention @brooksrunning between now and the end of the month to enter. Just make sure the photo includes the Transcend shoe(s)…If you take the most creative, unique and transcendent photo, we'll send you and a pal to the U.S. Space and Rocket Center."
Full rules and details, along with current entries, can be found over at the #runtranscend to win page.
Photos on instragram with the #runtranscend tag can be viewed here as well.
With an MSRP of $160.00, buying the shoes represents a serious investment!  Having a look through the entries thus far, many of the backgrounds look suspiciously like they were taken in shoe stores.  A way around the price of entry, perhaps, but your odds will no doubt be helped if you can do something a bit more unique.
Good luck!