Once again, the Alumni Advancement Board is looking for volunteers this weekend to help down at Aviation Challenge with the continued refurbishing of the F16 as well as other displays, the F-14 included!
The first effort on June 28 was a smashing success.  Volunteers were able to make a first pass on most of the airplane, but there's still work to be done!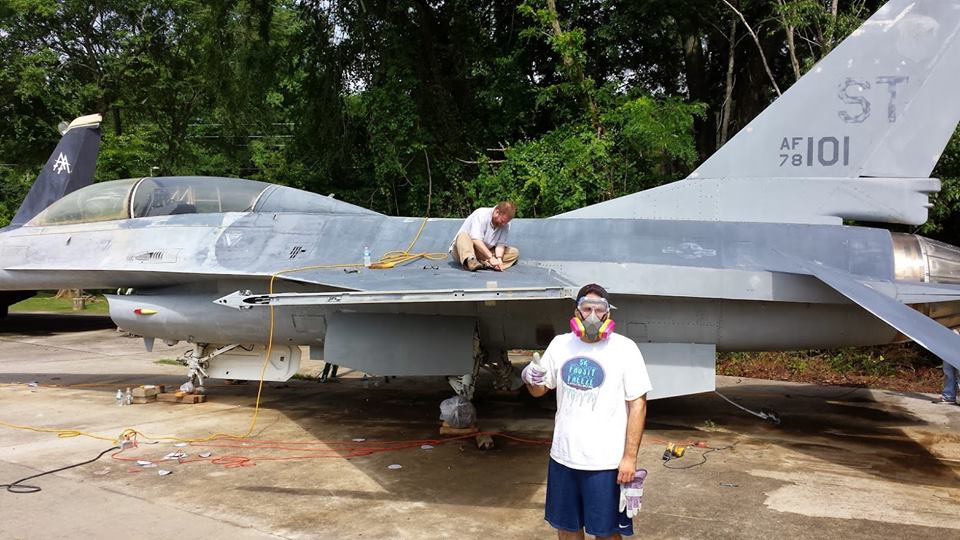 If you can spare your Saturday morning, head on over to the sign up page to volunteer this weekend or any weekend in the coming weeks where you will be available to help!
It's great fun!