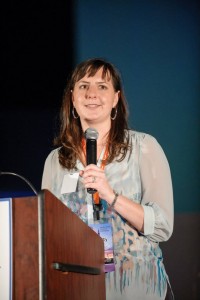 It's the end of an era.
Today is the very last day of Charity Nehls Stewart's employment with the U.S. Space & Rocket Center!
While you may or may not know the name, if you follow any of Space Camp's social media accounts, you certainly know her work!
For the past four years, Charity has been the Space Center's Advertising and Social Media Director, but her time working at Space Camp stretches back over a decade, all the way to 2004 when she started out as a counselor!
Off to bigger and better things, we wish her all the best!
While it's likely to take several people at the Space Center to cover her duties, I certainly don't envy them.  Those are awfully big shoes to fill! I wish them all the best as well!