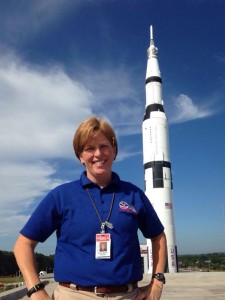 It's a sad day at Space Camp today.
The long, impressive tenure of Ruth Marie Oliver, aka Crosswind, aka Ping–but best known as Red Bull–comes to an end today.
For many, many years Ruth has been the one most responsible for making sure the trains run on time down at Aviation Challenge, along with a myriad of other tasks through the years.
Beginning as a counselor, Ruth has worked as management, she has handled writing educational materials, grant writing, etc.  And many of those things and more at the same time!
It's definitely going to leave a void not soon or easily filled at Space Camp!
But we wish her all the best on her new ventures!