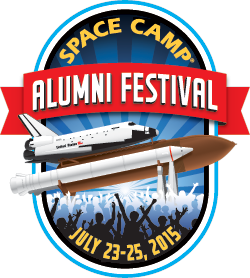 Space Camp and Third Rock Radio are conducting five random drawings.
Those chosen will receive two free, all-access passes to the entirety of the Space Camp Alumni Festival!
Head on over to the contest page at: http://www.spacecamp.com/alumnifestival/contest, enter your info and (maybe) win!
The drawings dates for the tickets are 6/26/2015, 7/3/2015, 7/10/2015, 7/17/2015, and 7/20/2015.
You can enter up until 07/19/2015 and be eligible for any drawings that have yet to take place!
Good luck!
Speaking of Third Rock Radio, TRR recently interviewed Space Camp Alumni Advancement Board Chair John Ramsey about the Alumni Festival, and you can listen to that interview online, if you are so inclined.