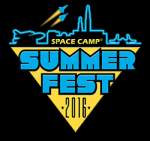 Saturday evening capped off the 2016 Space Camp Summer Fest with the annual Space Camp Hall of Fame Induction Ceremony!
A few hours before the event, all of the previously inducted Hall of Famers in town for the event gathered for a little rehearsal.  Like last year, we were invited on stage to help welcome in the new inductees!
I was lucky to be drafted to team Amy, and it was a pleasure to share the stage with her!  Jason, George, and Larry all provided sincere and poignant moments to the evening.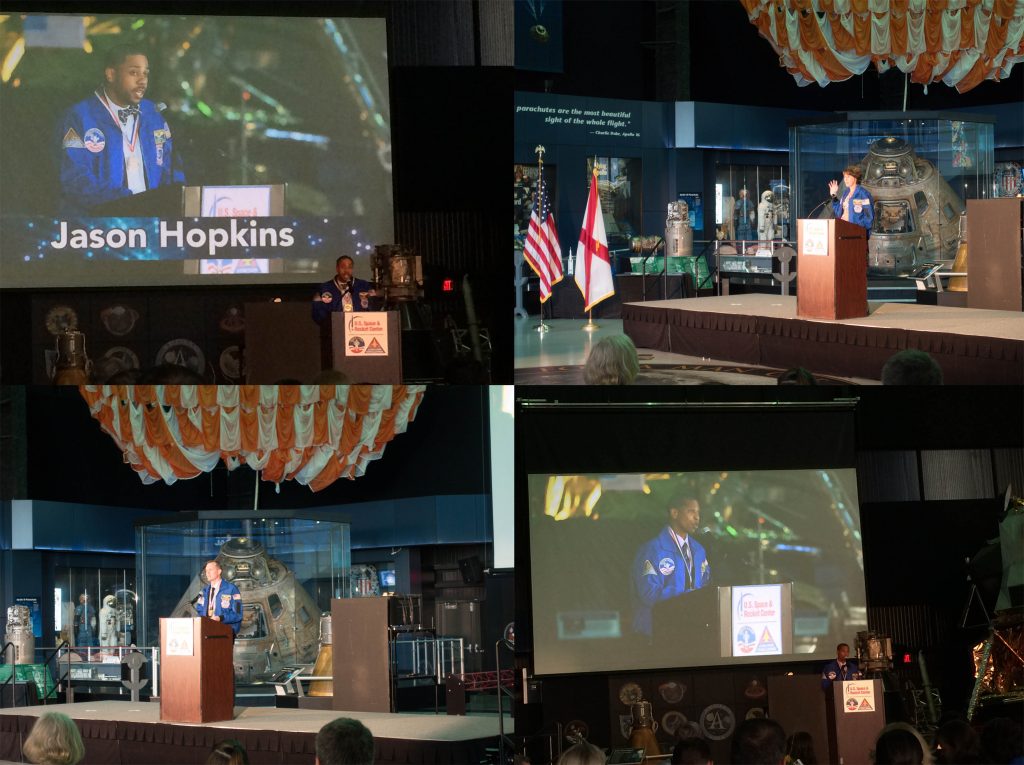 All-in-all, this year probably saw more of the Hall of Fame return to Huntsville for the event than any year prior!  Among the notables, Francis French made his first visit back since his induction in 2011!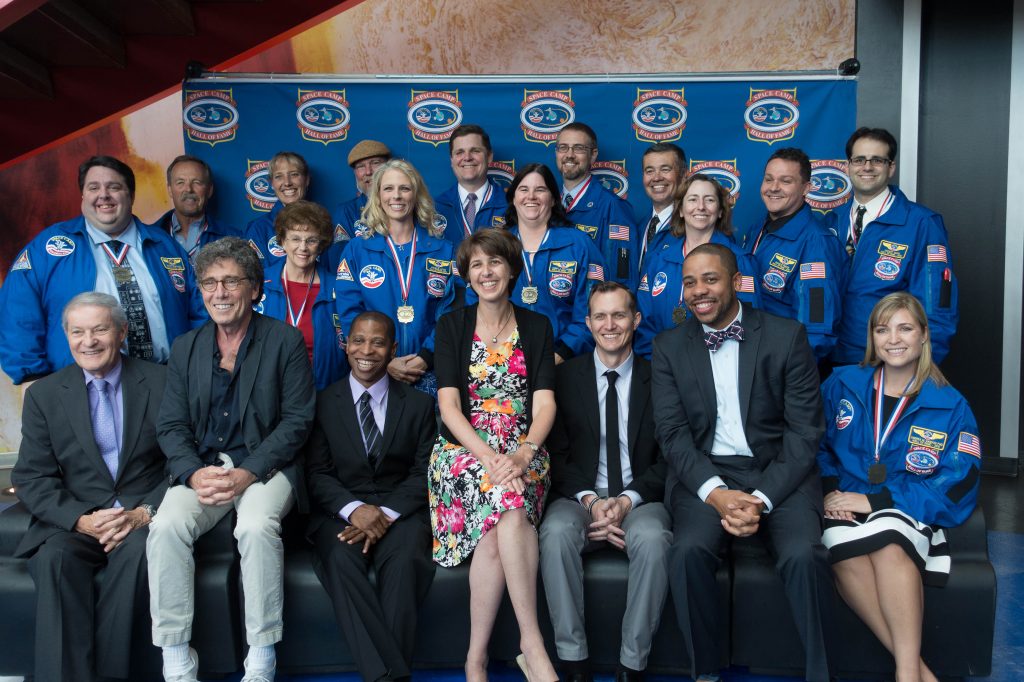 The introductory videos were extremely well done, and Pat Ammons and her team deserve a round of applause!  I do hope they have them up on the Space Camp YouTube channel soon and I hope to have a full cut of the evening, including Mile O'Brien's comments, soon!
During dinner, I was fortunate enough to be seated at the same table as Astronaut and Space Camp bestie Bob Springer!  Bob Springer and Space Camp go way back, well beyond all of the time he spent in the sim for the Summer Fest weekend.  I was able to speak with him about all of the Space Camp videos I've seen him in over the years, going all the way back to the Journey to Jupiter in-line videos, promos in the 90s and 2000s, and on to present day!  He's been a real friend to the Center, and it was a pleasure to get to eat dinner with him!  It was one of the many, "Only at Space Camp" experiences during the weekend!
Afterward, it was time for the big concert!  And it was spectacularly huge!  Last year, the headline act was the Yacht Rock Review.  And they did a wonderful job!  So much so, they were brought back this year!  But they were just the opening act!  That's how much bigger this concert got!  Eddie Money and Mickey Thomas headlined, and Jeff Carlisi, Robbie Dupree, and Bill Champlin were there as well!  It was a huge concert and a huge end to a whirlwind weekend!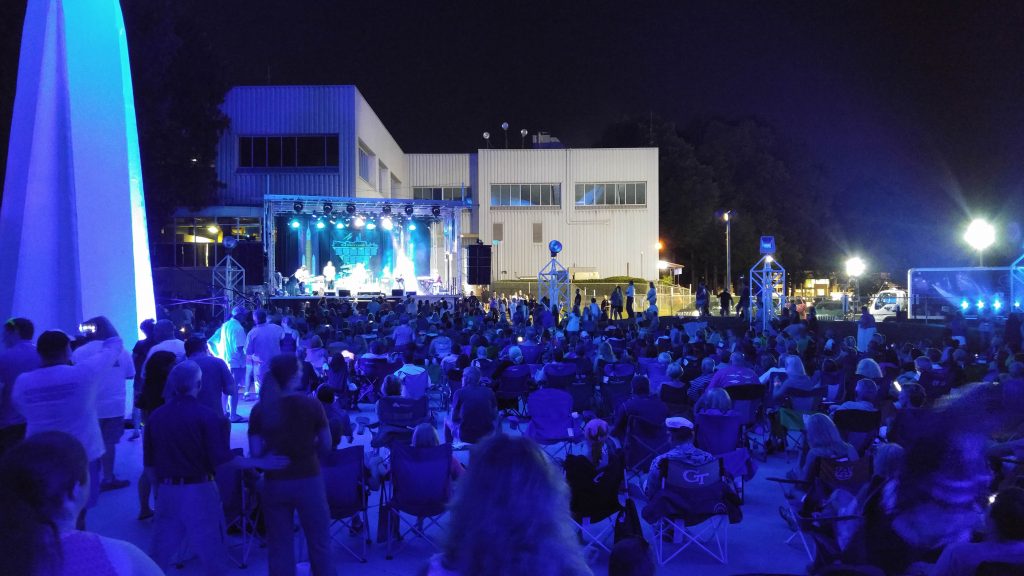 Next year marks the 35th Anniversary of Space Camp!  The dates are already set.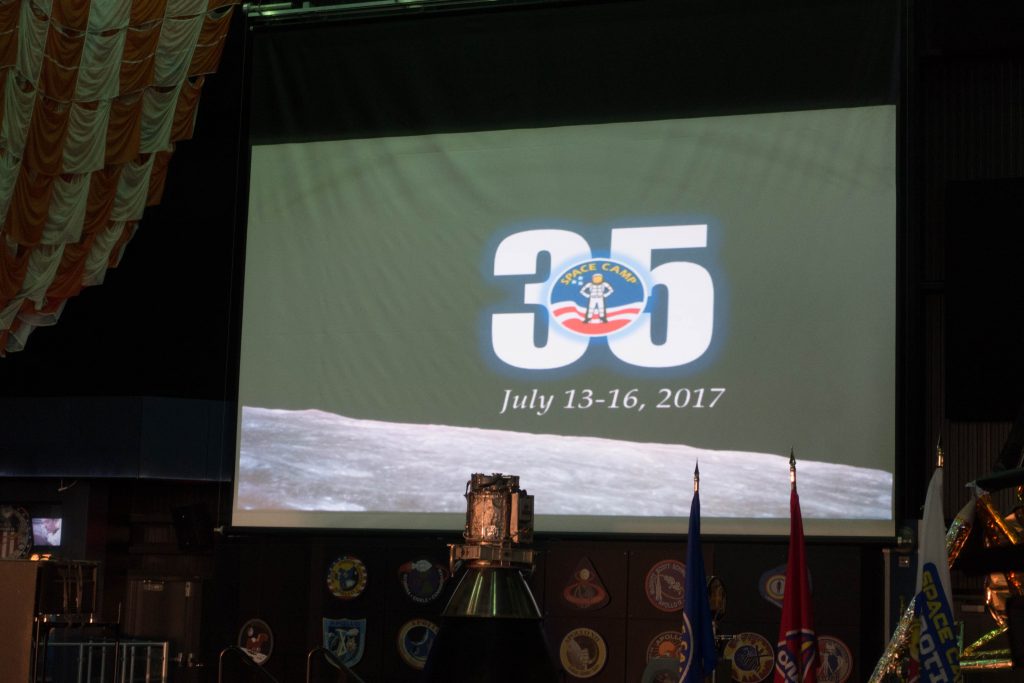 I hope to see you there!