This is technically old news, but I just noticed it recently and thought it was worth a mention.
The "Lifetime Membership" option for the U.S. Space & Rocket Center has been on hiatus for a little over a year.
The lifetime membership had been offered for $1,000 and first became available in early 2014.
Curiously, "Lifetime Membership" is still an option on the Space & Rocket Center Online Shop, but clicking on it doesn't take you anywhere other than the store's home page.
With the help of the Internet Archive's Wayback Machine, we can determine that the option was removed from the Space & Rocket Center website last year between March 11, 2022, and April 19th, 2022.
The membership details from March 11th, 2022: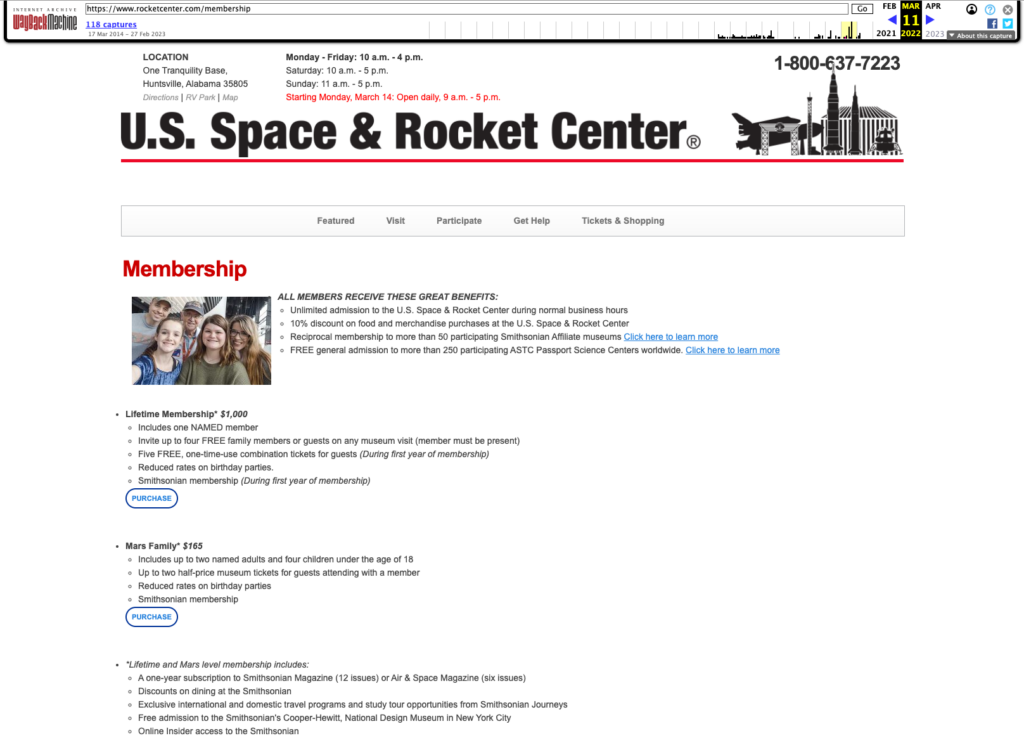 And the details from April 19th, 2022: