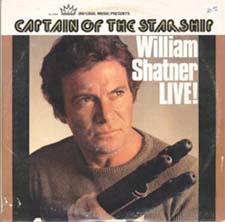 William Tiberius Shatner has been announced as an emcee for the very first Space Camp Hall of Fame induction banquet to be held on June 13, 2007.
If you actually needed another reason to try to get down to Space Camp this June, this has to be it!
And, if we're lucky, he may not sing (oh, I kid, Bill)!  But if he must, I vote for No Tears for Caesar.
Here's a link to one of the many stories out there.  The story has been picked up by a huge number of outlets which should amount to excellent press for Space Camp!
And Alumni Andi had it first!