The seventh annual Space Exploration Celebration (counting the first six Apollo / Saturn V Reunion events, before the renaming) was a great success this past Friday evening.
Thanks to recent events, the requisite "State of the Union" of NASA/MSFC was not as depressing as it could have been. Marshall Space Flight Center Director Robert Lightfoot gave an enthusiastic talk about where Marshall is headed, or could be, depending on how things shake out in Washington.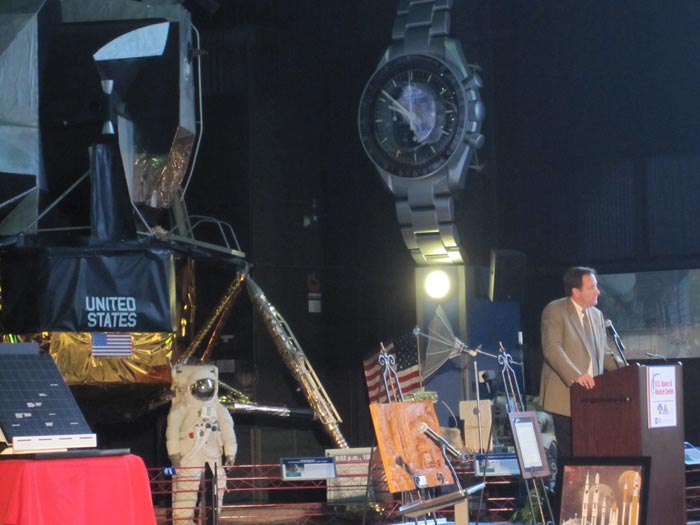 The focus at this year's event was to celebrate the 92nd birthday of George Mueller! Normally, people would give him gifts on his birthday, but he brought one heck of a gift with him for the Space & Rocket Center to display. When he retired from the Marshall Space Flight Center, Dr. Wernher von Braun gave him a very beautiful wood carving, highlighting the dream that Dr. Mueller worked so hard to help realize.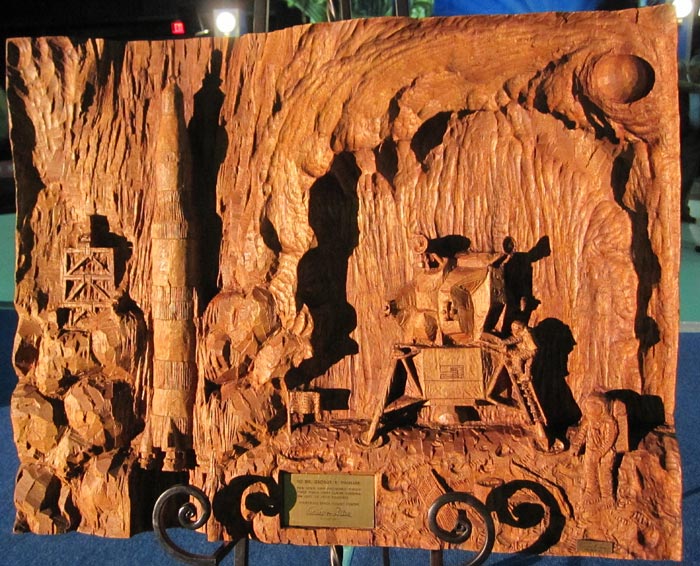 The carving will be placed in glass on put on display at the Space Center.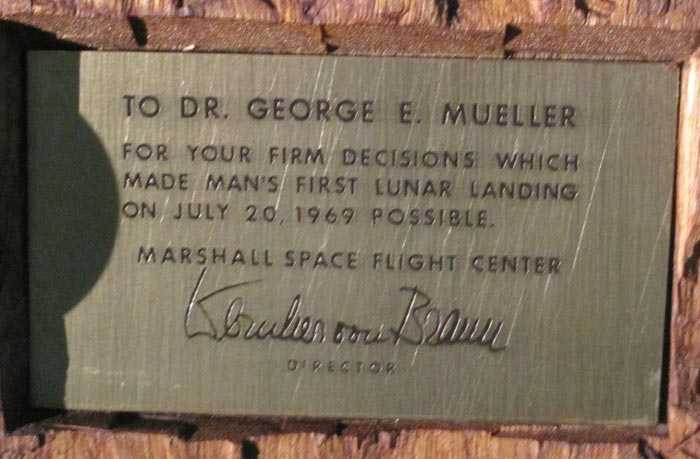 Dr. Jan Davis was also on hand to present a replica of the Space Mirror Memorial.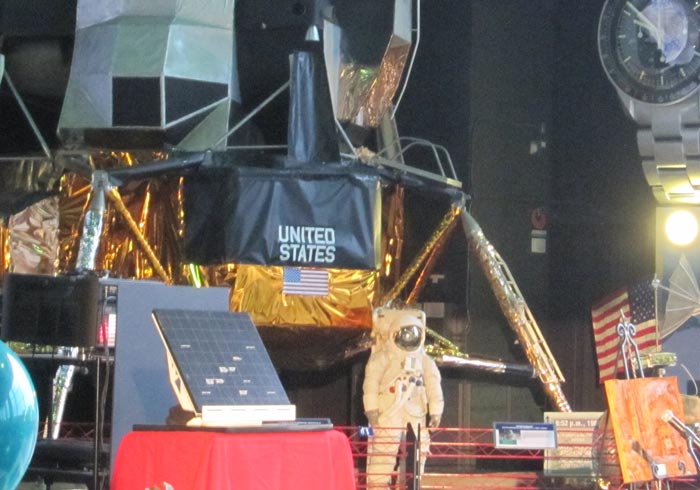 And, of course, despite the name change, everyone was still there to celebrate the awesome accomplishments of those that worked so hard to get us to the Moon!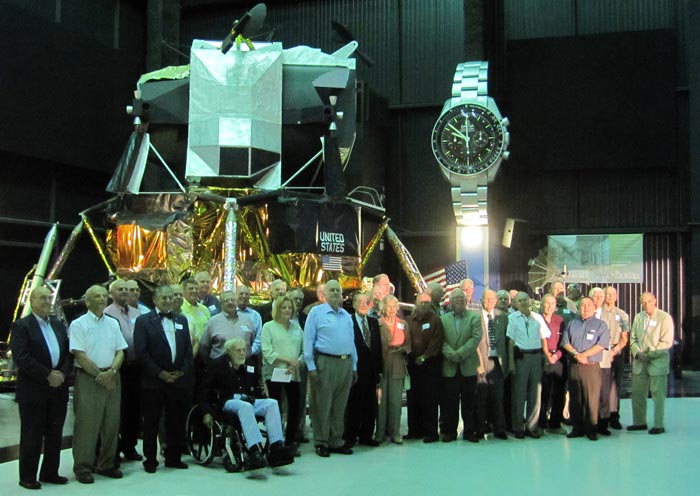 I commented on this before in my Star Wars Exhibit review, but having seen the Davidson Center again after some number of months, it bears repeating: The Space & Rocket Center hasn't looked as good as it does in years! They've really made some improvements to the place! New paint and pavement is everywhere, and exhibits are getting properly straightened out. Well done, indeed!