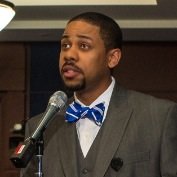 Hot off the presses, Space Camp has just released the second individual who will be inducted at this year's Space Camp Hall of Fame Induction Ceremony, part of the 2016 Space Camp Summer Fest!
Jason Hopkins of Masten Space Systems!
And before working business development at Masten, Jason spent all kinds of time down at The Cape as a VAB/Crawler Element Operations Manager, amongst a multitude of other duties during his time there!
Congratulations, Jason!
We all look forward to seeing you in July!