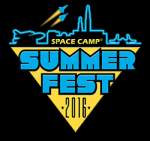 Friday is when the Space Camp Summer Fest really starts to get going!
I spent a good chunk of Friday morning helping Space Camp Hall of Fame inductee Michelle Lucas prep items for the silent auction.  Others, meanwhile, enjoyed time in the UAT, flying in the sims with Hoot Gibson and Bob Springer, and shopping in the gift shop!  That last item was apparent, as the U.S. Space & Rocket Center broke the record for their single best day in gift shop revenue!  At one point in the day, the register systems crashed!
Later in the afternoon, the event I was most eagerly waiting for happened: Larry B. Scott, SpaceCamp director Harry Winer, producer Patrick Bailey, and Space Camp founder Ed Buckbee all piled into the Davidson 3D Theater along with the rest of us for a screening of SpaceCamp!  What an amazing experience to watch the movie with the people who helped make it!
Before the movie, there was an 8-minute reel featuring segments from promotional spots I was able to cobble together from footage I found in the Rocket Center's vast tape archives.  After the movie, Ed Buckbee, Larry B. Scott, Harry Winer, Patrick Bailey, and Scott Holcomb–Mr. Hideo Takamini himself–sat down for a panel discussion about the movie!
That was wonderful, to say the least!  But since words would not be able to do such wonders justice, I recorded the entire thing!
Afterward, the first of two concerts began!
The Molly Ringwalds
played next door at the Marriott, and the
Space Camp Alumni Association
threw an amazing party!  Since the entire theme for the weekend was the 80s, in honor of the 30th anniversary of the release of SpaceCamp the movie, there was naturally an 80s costume contest held!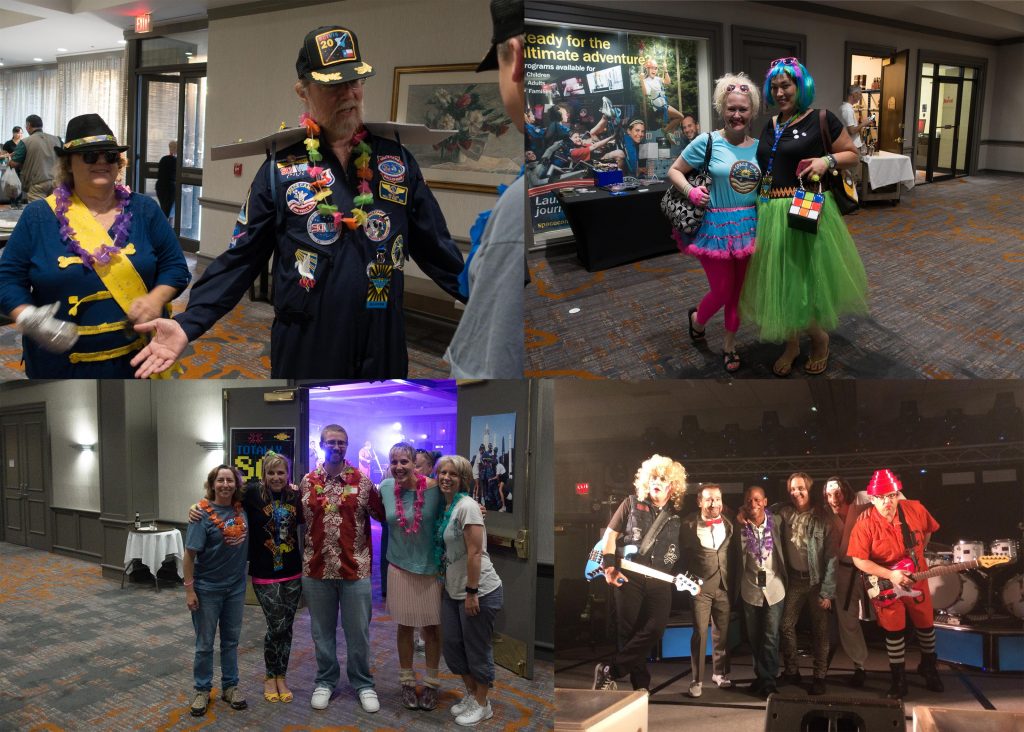 All-in-all, it was a very memorable day!