SpaceCamp is finally getting a Blu-Ray release!
September 26, 2017 is the day!  And it's available for preorder at Amazon!
The distributor of the film, Kino Lorber, was kind enough to send me an advance copy of the film, and I am here to give you my thoughts!
The short version: SpaceCamp has never looked better!  It's a relatively inexpensive Blu-Ray (especially considering the cost of the DVD in recent years) and it's worth picking up.
The long version: it's a little frustrating.
For years I've dreamed of a cast commentary or at least a commentary with director Harry Winer.
This release has neither of those things.  What it does have are two short (~20 minutes each) interviews with Leah Thompson and Harry Winer.  And they're magnificent!  Hearing the two talk about their experiences with the film was wonderful, and getting to hear Harry Winer discuss his trip back to Camp last year was a lot of fun, especially for someone who was there to witness it!
Beyond those two interviews, there's the trailer for the movie, and a few trailers for some other Kino Lorber releases, and that's it!
On one hand, I do hope for a future "Special Editon" release.  On the other hand, I'll be frustrated when I buy this movie again.  And buy it I will!
In the meantime, the picture quality is adequate.  The film looks a little grainy, but it's still a clean transfer of the film.  Since leaving the theaters, SpaceCamp has never looked better!  Even the HDNet airing of it is/was in 1080i, so this is the first time to see a 1080p version of the film!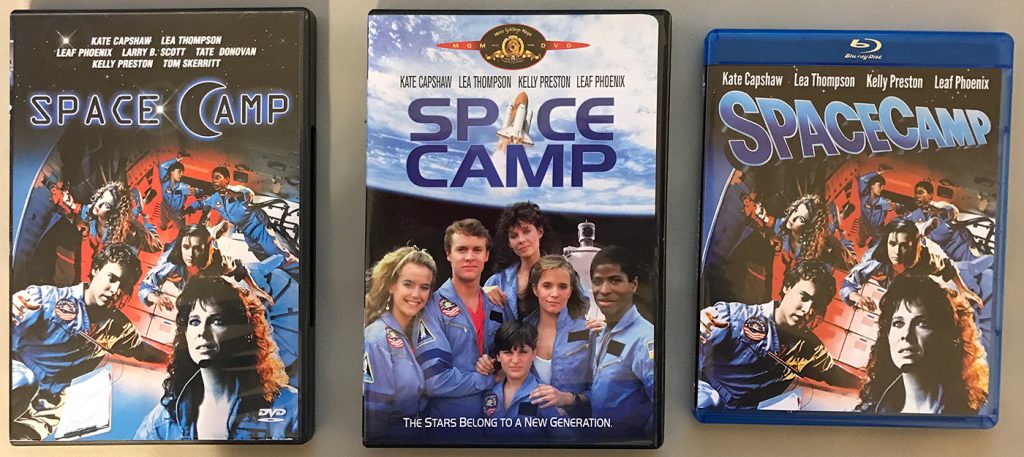 The 2001 AnchorBay release was the first modern treatment of SpaceCamp.  It contained the film in both widescreen (non-anamorphic) and full frame, the trailer, and that's it.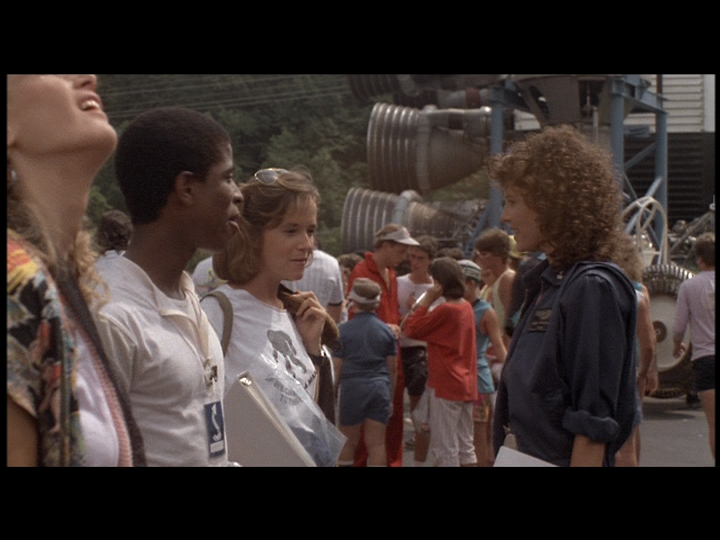 Three years later, in 2004, MGM re-rel eased the movie on DVD.  It contained the movie in widescreen (non-anamorphic), and that's it.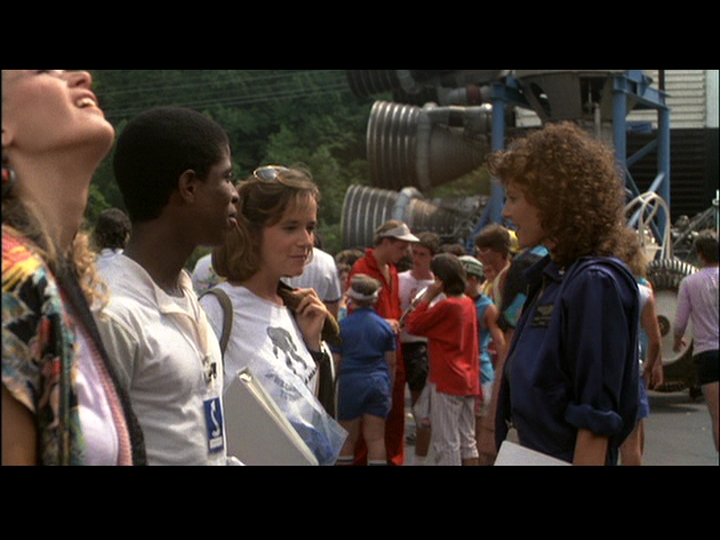 Finally, in 2017, we get a proper high definition, widescreen transfer of the film.  It's not a great transfer.  But it's good.  And unless you saw SpaceCamp in the theater in 1986, it's the best you've ever seen it!  And, unlike previous releases, there are a few actual special features!  Not enough of them!  But what's there is wonderful!
Click to see the full resolution, 1080p image: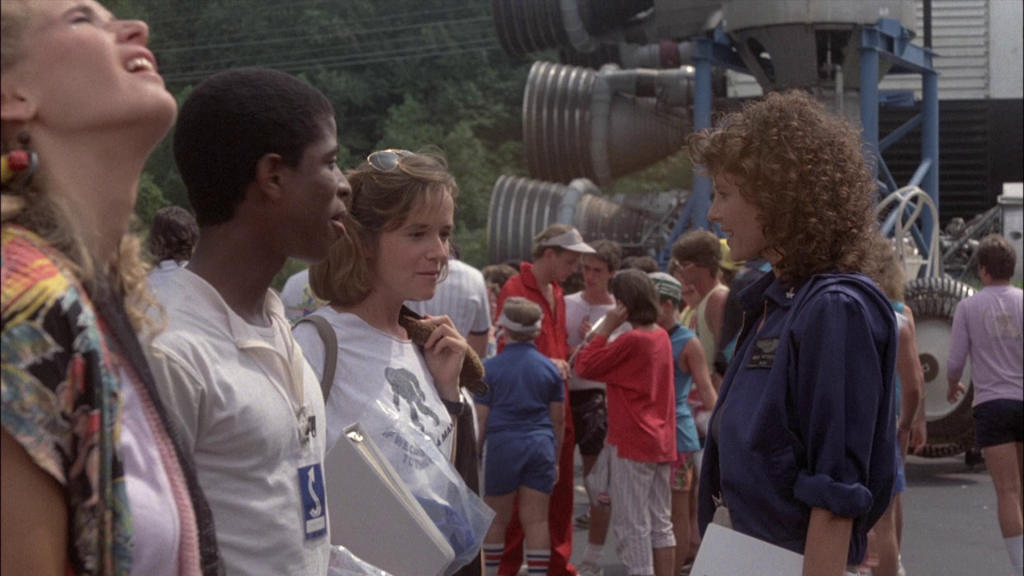 So pick it up when it releases on September 26!  It's worth it!