Space Camp's 20th
on
June 29th, 2002
at
11:12 pm
Friday, May 24, 2002
Friday soon came and I finally got into the museum (after I bought my membership, of course!) As you can see from the picture, the Space Camp Memorabilia display case was situated between the UAT and the entrance to the Training Center Floor. I must admit, I was hoping for a bigger display, but they did have some neat stuff packed into that small case!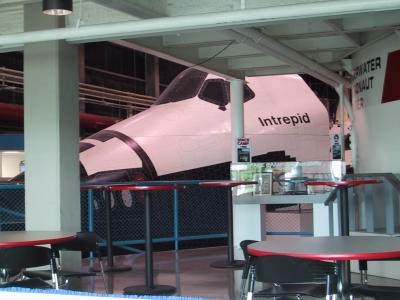 Two very old graduation certificates were in the case. This first certificate recognized the graduation of a trainee from a camp program held at the Alabama Space and Rocket Center that was the precursor for Space Camp.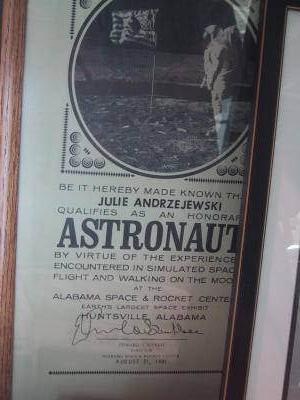 It was quite a surprise to see a graduation certificate from the VERY FIRST Space Camp!!! As can be seen, it's dated June 18, 1982. This one belongs to Chip Yarbrough who now works at Space Camp! Very cool!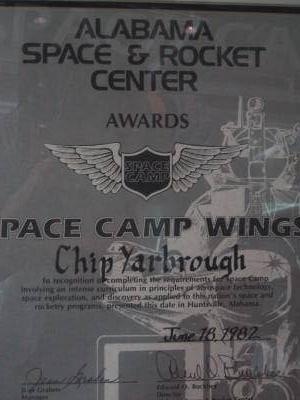 Also in the case was a picture of Christa McAuliffe at Space Camp (bottom left). Very chilling, indeed.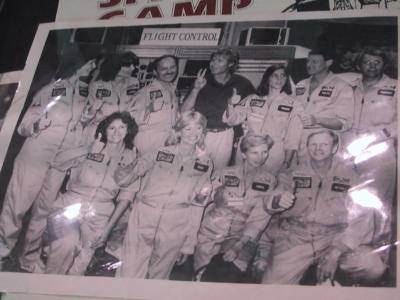 Pulling back from that photo, you can see it's sitting on one of the oldest trainee books. Packaged in a 3-ring binder, it doesn't even have the Space Camp logo on it! Also in this photo is a copy of LIFE Magazine featuring a newly opened "Space Camp" on its cover! The two certificates are present, as well as an old newspaper clipping, etc.