For the past few days, Space Camp and the Space Camp Alumni have been teasing a "new way to be a part of Space Camp Alumni!"
Though the announcement was supposed to come today, severe weather (and an early closing time today of the Space & Rocket Center) has put off the announcement until tomorrow.
But I think I've found it!
Behold, The Space Camp Explorers Club!
At a glance, it appears that Space Camp is setting up Patreon-like system where, for a fixed amount of money, you can get access to various things only available (or premium versions of things publicly available) to Explorers Club members.
There are three tiers: Bronze, Silver and Gold for $10/month, $25/month, and $50/month, respectively.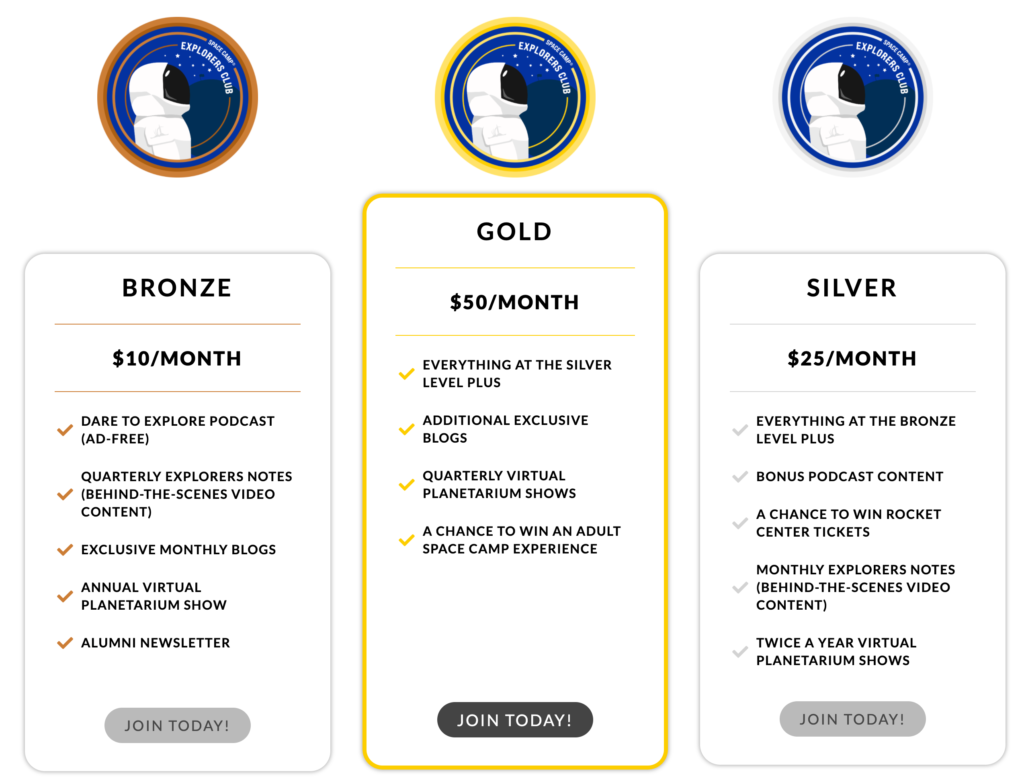 If successful, this could provide a new, steady stream of income to Space Camp! Best of luck to them! I hope it is a smashing success!